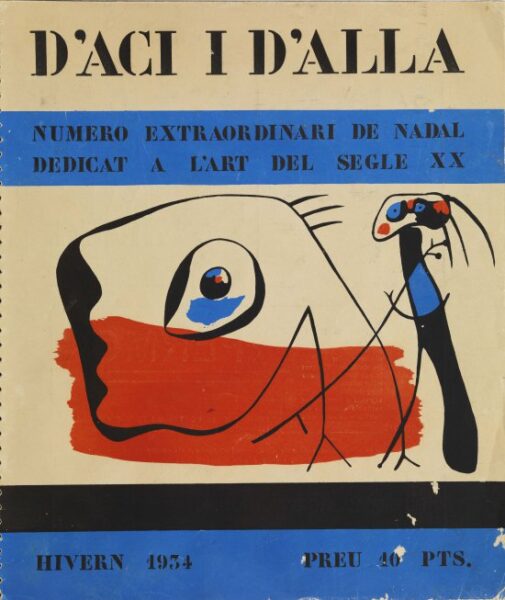 12/03/2021 — 05/09/2021
Miró-ADLAN: An Archive of Modernity (1932-1936) reconstructs the key role of the group of artists and intellectual known as ADLAN (Amics de l'Art Nou [Friends of New Art]) in introducing modernity to the Barcelona of the 1930s, during the years of the Spanish Republic. While in major European cities avant-garde movements had the support of critics and collectors, here modernity needed the impetus of an enthusiastic group that sought to regenerate Catalan culture and adopted Joan Miró as its leader in the promotion of new art.
29/05/2021 — 19/09/2021
The exhibition Shared Studios. Three Case Studies presents the work, production, and learning dynamics that arise in shared studio spaces among artists in the local art scene.
The three case studies illustrate the diversity of relationships between artists and the permeability involved in sharing a working environment. In each one of the cases, two artists work in the same space: Enric Farrés Duran and Xavier Ristol in Sala 17 (Eixample, Sabadell), Tirso Orive Liarte and Aldo Urbano in Hangar (Poblenou, Barcelona), and Idoia Montón and Sinéad Spelman in Halfhouse (La Verneda, Barcelona).
Shared Studios. Three Case Studies presents works by each one of the artists and new pieces specifically created for the exhibition which reveal the relationship and its impact on creative processes.
+100.000 ARTICKETS SOLD
GET YOURS!