In Articket stores you'll not only find original products from your favourite artists; you'll also be supporting the museums! From oversized t-shirts to the latest fashion, to limited edition decorative objects or sustainably designed items, we offer you a selection of our best-sellers so you can find the perfect arty gift for all ages.
Wooden toys which allow you to delve into the Tàpies universe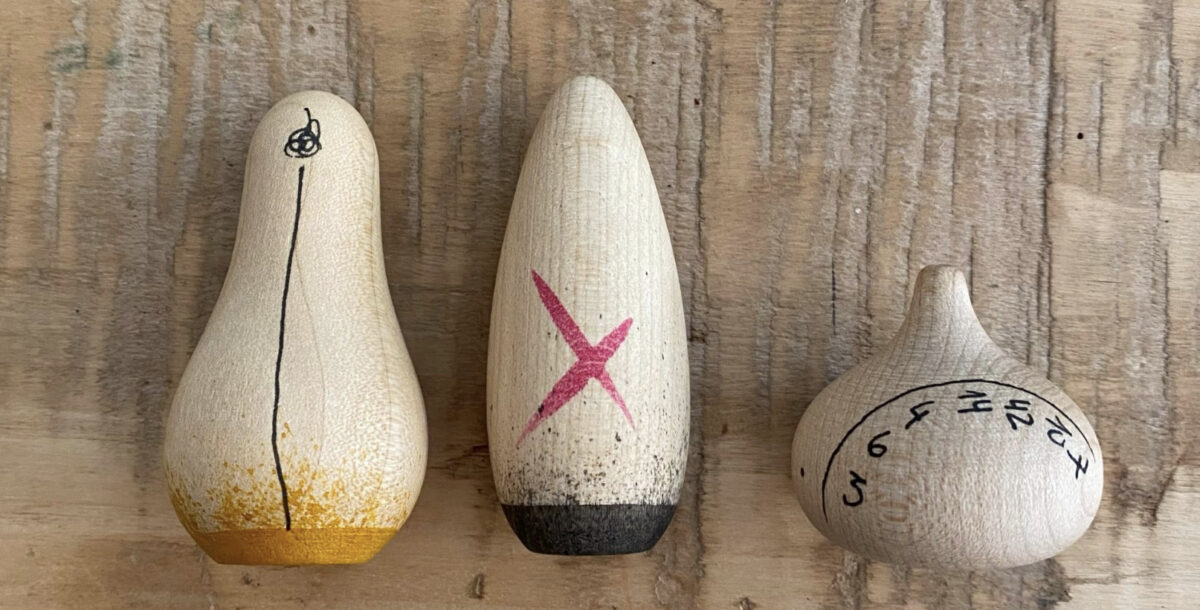 Among the toy manufacturers we have in this country, Grapat is a unique example due to the way they conceive the art of play and the artisanal objects that they create. As a result of their collaboration with the Fundació Antoni Tàpies, they have created a collection of toys inspired by the artistic universe of Antoni Tàpies. Each set, made up of three hand-painted wooden pieces, offers children the possibility of exploring their imagination in complete freedom, without limits or instructions.
A trendy t-shirt inspired by Miró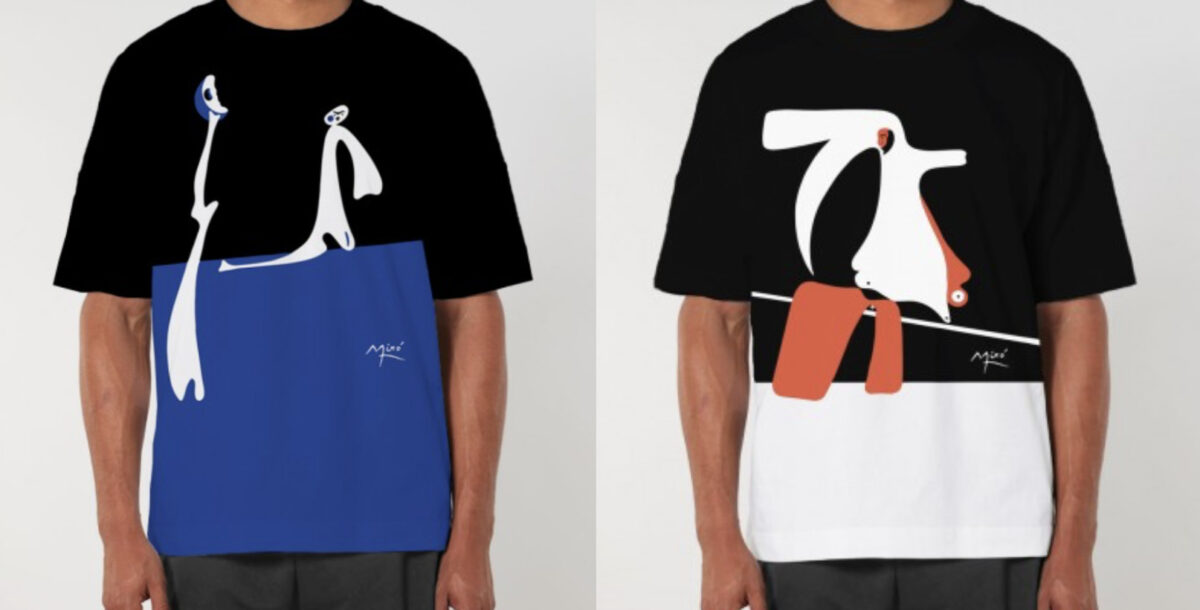 Made with 100% organic cotton, these t-shirts incorporate the famous "Pochoirs" that Joan Miró made for the magazine Cahiers d'art in 1934. The artist used a printing technique in which the colour is applied manually using cardboard or zinc stencils. There are several models to choose from at the Fundació Joan Miró store, but if you prefer, you can also order a screen print here.
Sade, freedom or evil, also on paper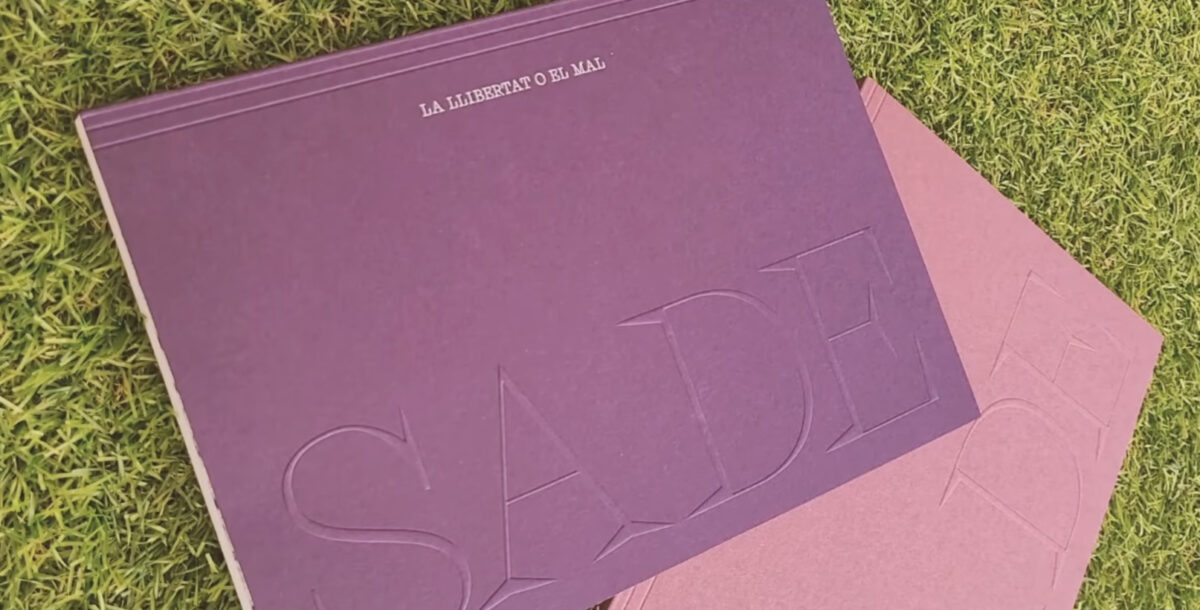 Sade is a controversial character who has been seen as revolutionary and liberating by some, and pernicious and corrupting by others. This catalogue, based on the CCCB exhibition, presents different ways of reading Sade's legacy. From the impact that his controversial writings have had on artists and intellectuals, to how he became a cultural icon with a clear presence in mass culture. The book invites us to examine stereotypes, such as those associated with the term sadism, and to reflect on how Sade can, on one hand, cause shock and scandal, and on the other, be hailed as the revolution personified.
Las Meninas by Picasso, on your sofa
This cushion cover is made by the Jules Pansu company, textile manufacturers since 1878 and the only ones licensed to produce fabrics from Pablo Picasso's paintings. Made with the art of the Jaquard loom and using a weave of more than 20 colours to achieve the chromatic effect typical of Picasso's Las Meninas series. It's the perfect accessory to add an avant-garde touch to your home.
A bag with an unmistakable message!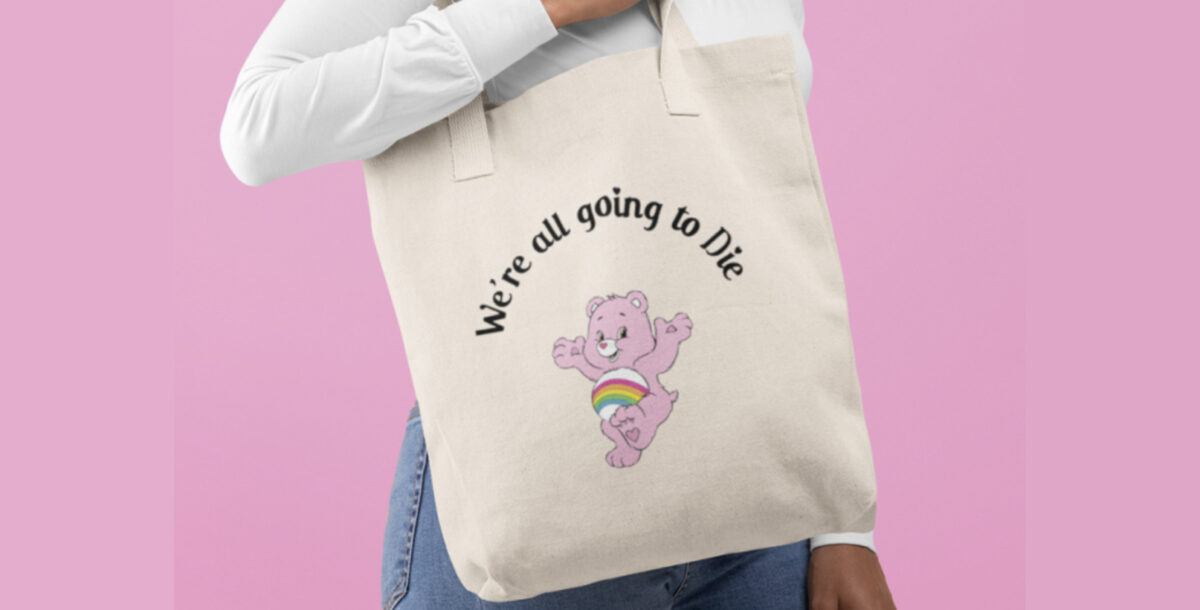 We're all going to die presents a clear and straightforward message that the Barcelona based Wo Design Studio has been able to capture with a sense of humour in this 100% cotton cloth bag that brings a smile to the faces of visitors to the CCCB.
The long journey of Joan Miró, a biography for both young and old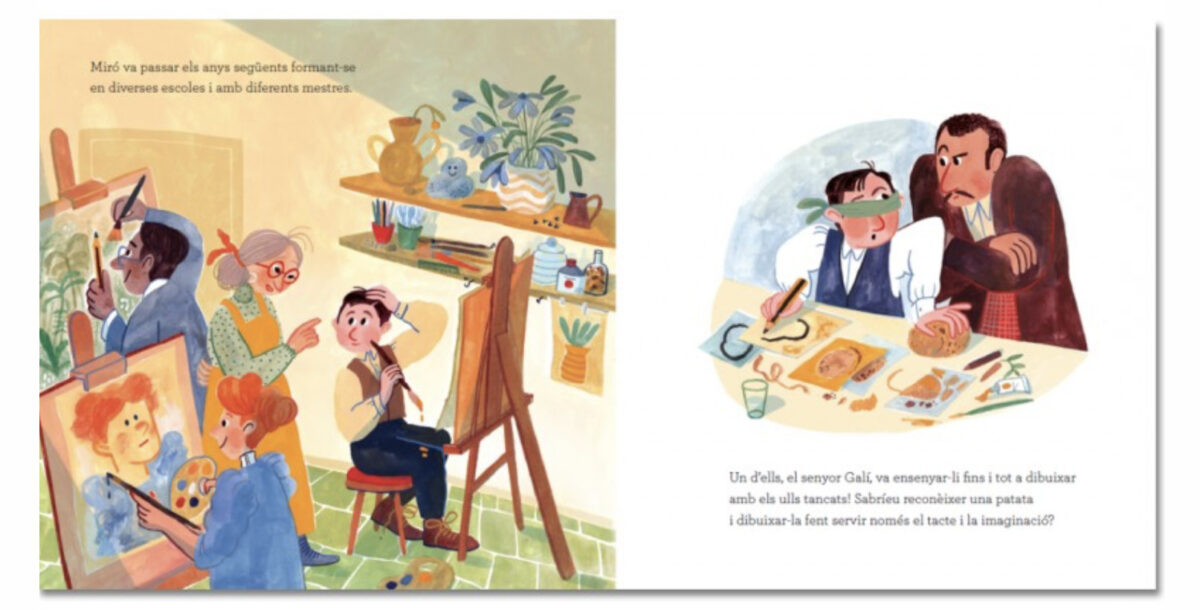 Illustrated by Marta Altés and written by Gemma Gallardo, this biography tells of the places that marked the life of Miró and the most decisive moments in his artistic career. The familiar and imaginative tone of the text, accompanied by colourful and exciting illustrations, make The Long Journey of Joan Miró an essential book to discover this great artist, whether on your own or as a family.
Add Romanesque colours to your wardrobe with this pendant
Aerinite is an intense blue mineral typical of the Pyrenees, that the master painters of the Romanesque used as a pigment. Its name comes from the Greek aerinos, which means 'sky blue' and is present in the mural paintings of the Apse of Sant Climent de Taüll, one of the most emblematic works of the Museu Nacional d'Art de Catalunya. Now you can wear a piece of it around your neck with this beautiful pendant.
Ceramics with added value
This exclusive ceramic bowl incorporates graphics by the artist Antoni Tàpies. It is a limited and numbered edition, of which only 250 units have been produced.
A must-have guide for Picasso lovers
It has more than sixty years of history, yet there is still so much to discover at the Museu Picasso. This is because the curators and researchers – and the visitors themselves – are constantly renewing their knowledge. This guide gives a new approach to the most important works in the collection in a synthetic account of the successive processes of transformation that Pablo Picasso experienced as an artist.
A passion for fluorescent
This cotton bag with the MACBA logo, made and printed in Barcelona, is a gift for all budgets. It's ideal for adding a touch of fluorescent red to your look… a colour which is bang on trend.
Reflected shadows to ease away the heat
This fan, inspired by the work Reflected Shadows by Lluís Masriera, is part of the best-selling collection of the Museu Nacional d'Art de Catalunya. Don't wait another second to fill your summer with vibrant colours and a cool breeze!
The MACBA Collection, accessible to all
A tool to bring visitors closer to the museum from different perspectives. It aims to provide an understanding of what MACBA talks about, what defines it, and what makes it accessible to everyone. The Manual includes a selection of outstanding works by 120 artists from the MACBA Collection, as well as a repertoire of 52 key concepts to understand the stories that make up the museum.
And if you would like to browse from home, take a look at the online stores of each museum and you can purchase the most original products with just one click!
Round off your Articket experience by taking the art home!